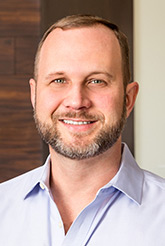 3415 W Horatio St
Tampa, FL 33609
Phone: (813) 999-4499
Fax: (813) 999-4488
gzolkos@atlasps.com
www.atlasps.com
Greg Zolkos founded Atlas Professional Services in 2006 with the intent of providing IT services to companies of all sizes across the United States. Since 2006, Greg has built the business to a level that now services more than 500 customers and has seen minimum year-to-year revenue growth of at least 25 percent. With Greg's proven track record in IT, business management and entrepreneurship, his on-going goals for Atlas will be to sustain the remarkable level of prior growth and success, and remain the first choice for IT and managed services in the Tampa Bay area and beyond.
Prior to founding Atlas in 2006, Greg was the Director of Information Technology at Cast Crete in Tampa. He was responsible for the management of the entire network infrastructure, as well as the internal audit and accounting systems for 450-plus employees, and managed 16 physical locations throughout the Florida. Greg worked closely with other members of the executive management team at Cast Crete to ensure business continuity among the multiple locations, researched, recommended, and approved all IT and network-related capital acquisitions, and provided detailed analytics on several key business metrics in order to make executive decisions at the highest level. In addition to his IT duties at Cast Crete, he was exposed to various industries in the public and private sector and often found himself managing the technology infrastructure for 20-plus companies.
Greg received a B.S. in business management from the University of South Florida where he is a lifetime alumni member. He has lived in the Tampa Bay area for the majority of his life and is committed to the community in many ways. Greg is a founding board member and executive board member for the Because of Jason Foundation, a Tampa-based non-profit that focuses on improving the lives of children who have faced and survived tragic circumstances through educational support and entertaining experiences. In addition, Greg has been recognized by the Hillsborough County Sheriff's Office as an honorary deputy.