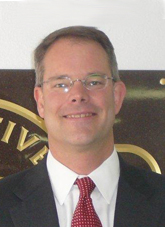 12801 Commodity Place
Suite 200
Tampa, FL 33626
Phone: 813-915-1900 Fax: 813-818-7200
Toll Free: 877-818-7180
www.creativesigndesigns.com
Jamie Harden is President, CEO, Managing Member and co-owner of Creative Mailbox & Sign Designs (CMSD) and Creative Sign Designs (CSD). Based in Tampa, CMSD and CSD are the largest designers, fabricators and installers of custom mailboxes and architectural signage in the southeastern United States. The combined revenue of both companies exceeds $9 million annually. CMSD and CSD employ more than 65 people throughout the state of Florida, the majority working out of the Tampa headquarters.
The desire to establish permanent roots in the Tampa community, paired with the goal of acquiring and running a local business led Mr. Harden to return to Tampa in April 2005.
Previously Mr. Harden was Senior Vice President and Commercial Banking Group Market Executive for Bank of America. He served in this role from 1999 to 2005 in various locations including Los Angeles, Dallas and Kansas City. Prior to these positions with Bank of America, he was a Commercial Banking Group Team Leader in Tampa for NCNB and NationsBank where he resided from 1990 to 1999.
Mr. Harden is a graduate of Florida State University with a Bachelor of Science in Finance. He is married to Melanie Turner Harden, also a Florida State University graduate. The Hardens have three children, John Battle (age 8), Ellee (age 5) and Turner (age 5). They reside in the Beach Park area of Tampa.
Mr. Harden has been involved in numerous community and business associations over his business career. He is currently a member of Palma Ceia Golf and Country Club, the regional advisory board of AvMed, the Tampa Bay Professional Alliance and the CEO Council.