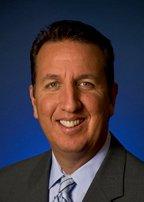 4902 Eisenhower Blvd S #200
Tampa, FL 33634
Phone: 813-288-8778, ext. 111
Rick.Gallegos@dalecarnegie.com
www.tampabay.dalecarnegie.com
As a Dale Carnegie Training® franchisee since 1997, Gallegos has been helping blue chip clients in Hillsborough, Pinellas, Pasco and Hernando counties meet the challenges of improving their workforce production and overall management skills in an increasingly tough and competitive marketplace. Among his prestigious business partners are Kforce, Raymond James, Marine Max, Hillsborough County Schools System, Rooms to Go, Bank of America, Checkers, Progressive Insurance and KPMG. The Dale Carnegie Training® Tampa Bay franchise was also recognized as the #1 franchise for revenue growth in 2007, out of 176 franchises on four continents -- winning the Founders' Club Award for the third time in the last eight years.
Gallegos has been a trend-setter and has contributed consistently to Dale Carnegie's innovation, specifically in the area of sales management and sales training. He is the developer/writer of Dale Carnegie Training's® most successful one day seminar entitled "How to Cold Call and Build New Customers, generating over $500,000 in its first month in the marketplace. Additionally, he authored a sales management program titled, "Sales Leadership Excellence," and his newest program is "Building Great Teams" - a teambuilding program for corporations.
Currently, Gallegos is actively involved on the board of the CEO Council of Tampa Bay, Sales & Marketing Executives International Tampa Bay, in the Tampa Chamber of Commerce. He offers development to a number of local youth organizations such as the Boy Scouts and The Boys & Girls Clubs. He was elected President of the Dale Carnegie International Franchise Association in 2007, which last year achieved the highest growth for the network in the prior 10-year period.