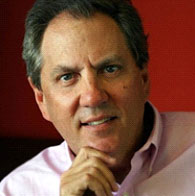 1212 N. 39th St. #200
Tampa, FL 33605
Phone: (813) 241-4515
Fax: (813) 248-4515
bill.adams@rofinc.com
www.rofinc.com
Bill Adams is a seasoned executive and marketer using everything he has learned in 35 years of business to navigate the 2020 pandemic. ROF has quickly pivoted to help American businesses with the products they need to get their workforce back to the office. Working with clients, ROF listened and then designed wellness screens and brackets to fit their needs. They had them manufactured locally at machine shops that had been idled due to the pandemic and were eager to lend their expertise. When DOD clients had issues working with the virus spreading, ROF found a solution and ultimately for every business and home in Florida. Working with the DOD and the inventor of Synexis, ROF learned ways to help clients mitigate the spread of diseases in the workplace with a groundbreaking, patented, bio-defense technology. Synexis will be a game changer moving forward to help clients face what comes next. Reimagine Office Furnishings specializes in designing workplaces for multistate clients in Florida and across the United States. DELIVERING SOLUTIONS IS WHAT THEY DO!