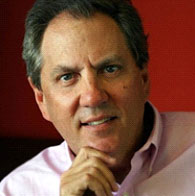 1212 N. 39th St. #200
Tampa, FL 33605
Phone: (813) 241-4515
Fax: (813) 248-4515
bill.adams@rofinc.com
www.rofinc.com
From their 120,000 sq. foot state-of-the-art facility near the Port of Tampa, Refurbished Office Furniture offers a wide selection of top quality used office furniture such as office desks, office chairs, and used office cubicles in such renowned brands as Herman Miller, Haworth, and Steelcase (all at up to 80% off the price of new office furniture). They have fast and easy shipping to virtually anywhere in the world. When you purchase used office furniture from ROF Furniture, you get the very best in office furniture and office furnishings, as well as save time, money, and stress.
ROF also offers quality top brands of new office furniture at competitive prices. If you're looking for new office chairs, new file cabinets, or anything in between, new office furniture is available in a variety of styles, including both traditional and contemporary. Regardless of your office style, ROF is sure to have the quality new office furniture you need at prices you can afford.
Since 1991, ROF's commitment to quality and customer service has led to a membership in Office Furniture Recyclers (OFR), an association comprised of 200 of the most highly renowned furniture remanufacturers in the country. They are proud to be one of few companies to offer new, used, and refurbished call center cubicles, salesroom cubicles, and other office cubicles. All of the office cubicles are built by reputable manufacturers to ensure exceptional beauty, durability, and style. Using an extensive remanufacturing process, which includes powder coating and new panel fabric, they refurbish call center cubicles and other office cubicles to make them virtually indistinguishable from new. Not only are these office cubicles affordable, but they're good for the environment as well, saving countless tons of waste from landfills.