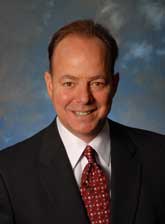 5401 W Kennedy Blvd, Suite 100
Tampa, FL 33609
Phone: (813)397-4462 Fax: (813)490-0013
Frank@ferrerisearch.com
www.ferrerisearch.com
Frank Ferreri is the Founder and Managing Partner of Ferreri Search, LLP, a Tampa based executive recruiting firm specializing in Accounting, Finance and IT professional placement. As a 23 year veteran in the executive recruiting industry, Ferreri started Ferreri Search in 2007 in an effort to "connect people…the right way." Frank and his partner, Chris Pitisci, saw the need to provide a higher level of service and performance to companies in the Tampa Bay marketplace looking for unique Accounting and IT talent. They have been successful in their quest by hiring an outstanding team of recruiters, all of whom commit to going above and beyond to find the market's best talent.
Ferreri Search has been named "Best Place to Work" for the last two years by the Tampa Bay Business Journal, and has been a finalist in the competition for the last 4 years. Ferreri Search has a long list of distinguished clients, including AVI-SPL, Syniverse, Met Life, Tech Data, Healthe Systems, and more. They also partner with smaller, emerging businesses that are going through growth and change, helping them to identify top talent that can help them meet their goals.
Ferreri, a Tampa native and University of Florida graduate, is deeply rooted in the local business community. He began his career with Ernst & Young, and had a successful career with KForce before starting Ferreri Search. Frank enjoys community involvement on the Board of Fellows at the University of Tampa, Leadership Tampa and Leadership Tampa Bay, Leukemia and Lymphoma Society, Metropolitan Ministries, Hyde Park United Methodist Church, and more.
Frank lives in South Tampa with his wife, Susan, and their three children, Rachel (13), Francesca (10) and Jack (8).