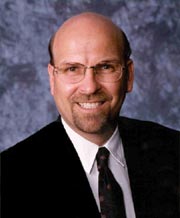 4221 W Boy Scout Blvd #150
Tampa, FL 33607
Direct: (813) 345-4896
Mobile: (813) 299-3260
Fax: (813) 884-0700
BKarsky@ck-arch.com
www.ck-arch.com
Bryan Karsky is principal and managing partner of C&K Architects/Interiors, Inc, one of Tampa Bay's fastest growing architectural firms serving clients locally and nationally with sustainable solutions for the high-tech, financial, university, healthcare, commercial, religious and public market sectors. Bryan joined Collman & Karsky Architects in 1983, becoming a managing partner in 1998 and buying out his partner in 2015. Since that time, Bryan worked diligently with his partner Rod Collman to grow the firm by building long-term relationships with its clients based on delivering projects with the highest degree of integrity, quality and service. C & K is licensed to do business in 20 states and Bryan holds architectural licenses in Florida, Arizona and Indiana.
Bryan's wide range of expertise includes master planning, design of new structures and renovations and additions to existing structures. His primary focus is on sustainability, technology, roofing and building envelope design, and quality control.
Hard-working, diligent and focused, Bryan's design philosophy is "keep it simple, low maintenance, energy efficient, sustainable, and make sure that the form follows the function."
Bryan was born in 1960, grew up in Jamestown, North Dakota, and graduated from North Dakota State University in Fargo, North Dakota with a Bachelor's in Architecture. Bryan's extensive involvement in the business community includes membership in the following organizations: American Institute of Architects' National and Central Florida Chapter, NCARB, U.S. Green Building Council, International Facility Management Association, Tampa Chamber of Commerce, Downtown Partnership, Real Estate Investment Council, Leadership Tampa Alumni Class of 2008, Westshore Alliance, and the Tampa Bay Professional Association.
Bryan has been a strong proponent of "green building" for many years and was among some of the first architects in Florida to become LEED Accredited. In fact, he and his partner led the charge for "green building" in the local Tampa Bay area over the past several years and recently designed the Dunedin Community Center as a Silver Certified building and TUI Marine's Corporate office as a Gold Certified building - both firsts for Pinellas County. As founders of the Gulf Coast Chapter of the U.S. Green Building Council, C&K Architects/Interiors, Inc is the proud tenant of its own LEED Registered USGBC LEED CI for commercial interiors office space.